We are glad to announce the finalists for EQC2023.
The finalists to host one of the Divisions of EQC2023 are, in no particular order, the following:
Lyon, France
Heidelberg, Germany
Golbey, France
Both Division 1 & Division 2 will be hosted in the timeframe between 21 April 2023 & 21 May 2023.
Lyon, France
Crookshanks Lyon Quidditch and Fédération du Quidditch Français are pleased to submit this bid. Since its creation ten years ago, the team of Lyon has participated in six EQC editions, and knows from experience what the competition involves. As Lyon has a central location in Europe, is easy to access by public transport and has great sports infrastructures, it was obvious that the city had a great potential to host the next EQC. The bid is built on this experience. The team, and all of the Lyon volunteers, are willing to use all their energy, knowledge and resources to help QE organize a wonderful tournament in Lyon.

Excerpt from the Lyon bid.
Lyon would host EQC in Parc de Parilly.
Across 159 ha, the Parc de Parilly has wooded areas, leisure areas and a vast sports grounds composed of natural grass football- and rugby pitches.
The park has hosted several major international competitions from various sports, including the IPC Athletics World Championship.
Heidelberg, Germany
After qualifying for international competition for the first time this year, the Heidelberg HellHounds are looking forward to next year with lots of motivation. As Heidelberg is located centrally in Europe and features a great number of suitable sports grounds, we decided to try and offer the location for organizing EQC. Hosting EQC in 2023 would make us, as players and fans of this amazing sport, prouder than we can express in short words. We believe that Heidelberg is an ideal location for the EQC due to its central location, the quality of the sports grounds and the city's vibrant, modern flair.

Excerpt from the Heidelberg bid
Heidelberg would host EQC in the combined facilities of the Fritz-Grunebaum-Sportpark, Heidelberg Ruderklub 1872 e.V. & Heidelberger Sportclub e.V.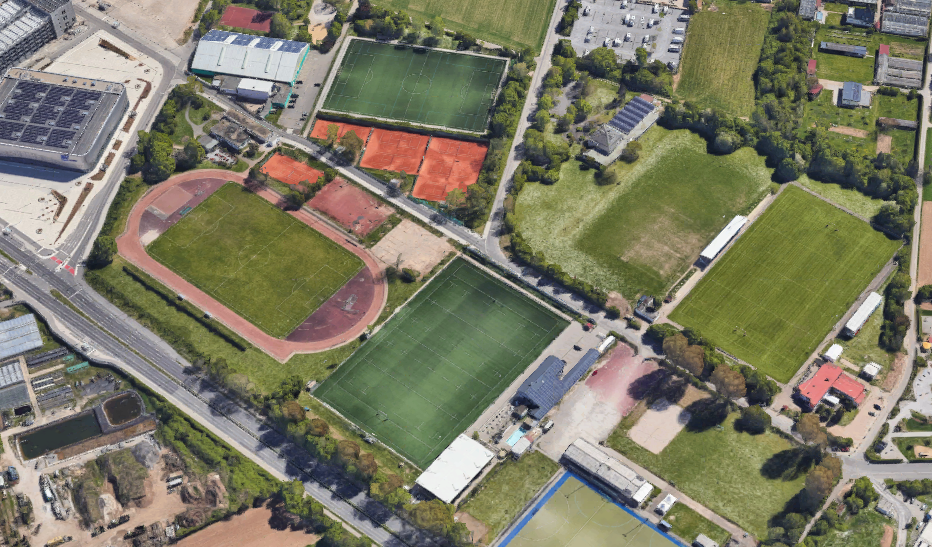 The venue combines natural grass and artificial grass pitches, including 2 grandstands able to host 1100 people in total.
It is the home ground of the RG Heidelberg, currently playing in the Rugby-Bundesliga, and also frequently used for international games of the Germany national rugby union team.
Golbey, France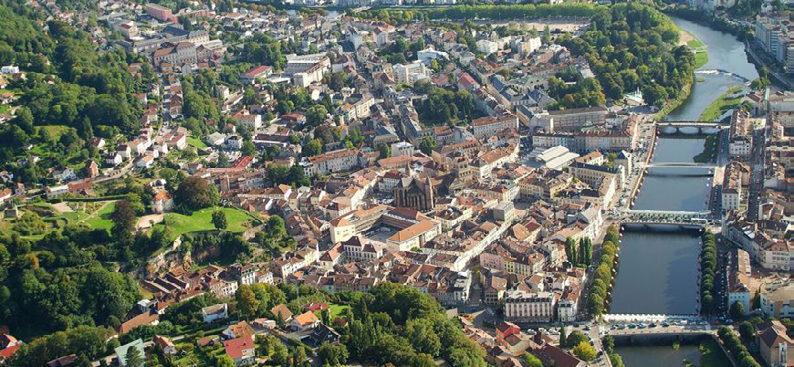 Lorraine Quidditch and Fédération du Quidditch Français are pleased to submit this bid. This application is not coming from nowhere as during our French Quidditch Cup in 2020, the elected representative for sports, Mr Chagnot, said "We want Golbey as the European Capital of Quidditch". We did not think it would be possible, and hardly two years after we are here with this bid and support
of elected representatives. Each year, we know we can count on Lorraine Quidditch volunteers to make great events.

Excerpt from the Golbey bid
Golbey would host EQC in Complexe Sportif - La Haye-le-Doyen.
Across over 9000 m², a mix of natural grass and artifical grass fields can found, together with plenty of space to have a rest between games.
The venue has hosted several French quidditch/quadball events before, including Mirabelle Cup and the French Nationals.