After our previous announcement on Division 1 last week, Quidditch Europe (QE) is happy to announce that Division 2 of the European Quidditch Cup (EQC) 2019 will be hosted in Warsaw, Poland. The European Quidditch Cup 2019, Division 2 will be held on the weekend of April 13-14, 2019.
Poland has already proven itself to deal well with international tournaments in the past, such as Slavic Cup, which brings together teams from Austria, Germany, Poland, Slovenia, and Slovakia. With both high standards and low prices, Poland is a great host for EQC's second division.
Felix Linsmeier, executive manager of QE, commented on our most eastern EQC to date: "We're really buzzed that EQC Division 2 is going to Warsaw. One of our main goals was to make Division 2 more accessible to central and eastern European countries and to bring some fresh air into our pool of host countries. Poland has submitted a great bid and we're really looking forward to an EQC the furthest east we've gone yet!"
The tournament will be held at Bemowski Ośrodek Piłki Nożnej (Soccer Center of Bemowo District) in Warsaw, which features two high-quality soccer fields, meaning an opportunity to set up 4 quidditch pitches. One field has the current highest quality AstroTurf available (meaning it also has both FIFA Quality Pro and World Rugby certificates), while the other has the second highest quality AstroTurf. Both fields have stands with several hundred seats, and the venue includes a sound system and announcer's room.
The event will not be working with a mandatory Stay & Play policy, meaning teams and players are free to book their own accommodation.
Dominika Zarnecka, president of Polska Liga Quidditch, the Polish national governing body, is very excited for the opportunity to host the event: "We feel it's a great chance for the promotion of quidditch in Poland, but also for the promotion of Poland towards the quidditch community. The venue is of great quality and Warsaw itself is a beautiful city, so we are sure you won't regret choosing our bid."
With quidditch continuing to grow across Europe, and with it the number of countries and teams hoping for a chance to compete in Europe's highest tournament for club teams, QE recently decided it was time for a change to its European Quidditch Cup format. As such, this season marks the first time Quidditch Europe's flagship event will be played out over two divisions, with 32 teams competing in Division 1, and 16 teams competing in Division 2. The countries competing in Division 2, as well as the number of teams per said country, are based on relative representation based on the size of the quidditch community. This means that the amount of teams a country is able to send to Division 2 is based on the size of their country's membership base relative to the overall European membership base, taking into account the number of teams said country is already sending to Division 1.
EQC2019, Division 2, will host 4 teams from Germany, 2 from the UK, and 1 team each from Austria, Czech Republic, Ireland, the Netherlands, Poland, Sweden, and Switzerland. A further 3 spots are reserved for teams from so-called Emerging Areas, to give an opportunity to play internationally for newer teams from regions that are still emerging onto the European quidditch scene. Europe currently counts 8 of these Emerging Areas, out of which 3 teams will be chosen to attend EQC by Quidditch Europe based on an application process. More information on this process will be released over the coming days.
The exact participating teams of the tournament are not yet certain, as various countries are still in the process of holding their qualification events.
Warsaw is expected to host roughly 300 players coming to the city to compete and play, around 50 members of staff, officials and volunteers, and several hundred spectators.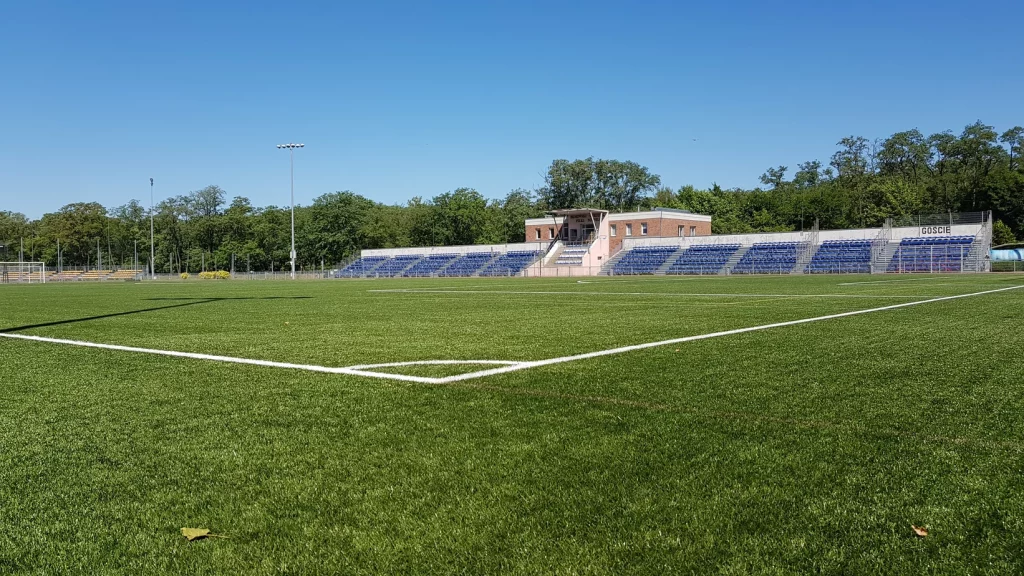 Now that the tournament date and location have been announced, applications for the Division 2 tournament committee have been opened as well.